---

---
How can you know if you'll enjoy The Vampires of New England Series? If you're like me, you want fiction that makes you think. My favorite vampire authors include Chelsea Quinn Yarbro, Susan Hubbard, P.N. Elrod, Deborah Harkness and Tim Powers. I've also read Anne Rice and Stephenie Meyer (my favorite character in the Twilight Saga is Dr. Carlisle Cullen, who would get along very well with the vampires in my books). I'm a fan of the original Barnabas Collins and Dark Shadows and I crusaded to keep Forever Knight on the air in 1996. If all of this resonates with you...if you never miss Vampire Diaries and True Blood and are thirsting for more...if my kind of vampires are your kind of vampires...then you will probably like The Vampires of New England!
Vampires, the Fair Folk and a four-century-old magical order...the history of the Twentieth Century may be much stranger than you think.
Suppose that vampires were real—not ravening monsters, but former humans who need companionship and love, adapt to change, hold down jobs, and try to live as ethical members of society?
...suppose they lived next door to you?
Suppose there was a secret society of magic workers with centers in cities around America and the world, and they knew how to use powers you don't even believe exist?
...suppose they used those powers to manipulate history?
Suppose there really were such things as the Fair Folk—not cute butterfly winged sprites but beings of vast power, without human scruples, who could do almost anything they wanted?
...suppose they were watching you, right now?
Suppose I'm not making any of this up? (Or a lot less of it than you'll think.)
Welcome to my world, the world of the Vampires of New England. This non-chronological and open-ended series is based on my personal experiences, but my readers will have to guess where reality leaves off and fantasy starts. In this world, vampires have no fangs, but can make you stop and start bleeding by touching you; some of them have some surprising powers. They're friendly enough, but they'll fiercely protect those whom they care about. There are only a few of them, independent and free, with no vampire hierarchy enforcing laws. When they get into trouble, they help each other, but sometimes that isn't enough.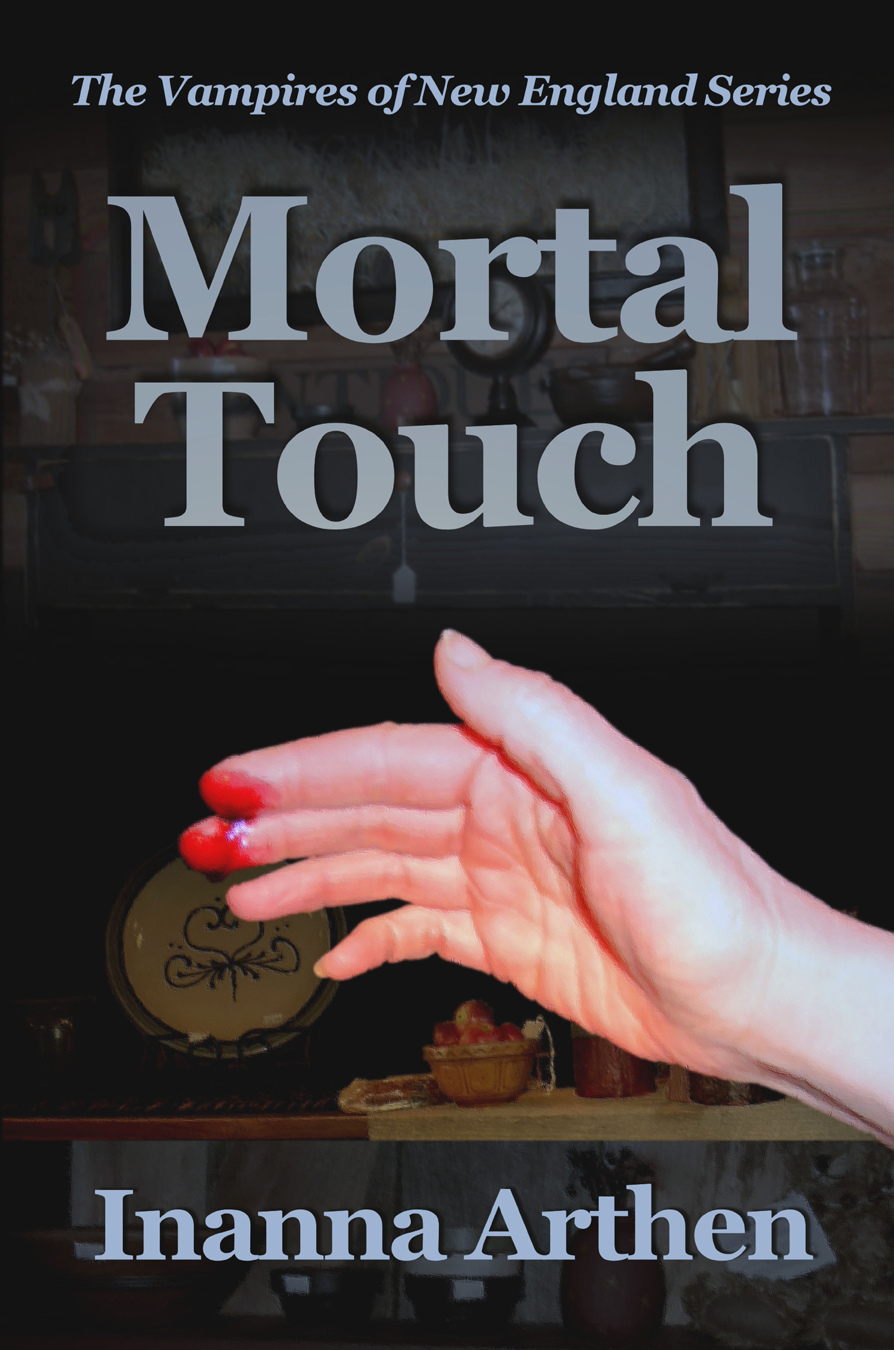 The first in the series, Mortal Touch, begins in spring of 2004 and introduces Regan Calloway, burned-out psychic and small businesswoman, whose life changes drastically when she meets Jonathan Vaughn. Jonathan was born Edward Tillinger in 1872 Rhode Island, and when he hears about Regan from her close friend Veronica Standish, he's immediately fascinated with her. This will become a problem...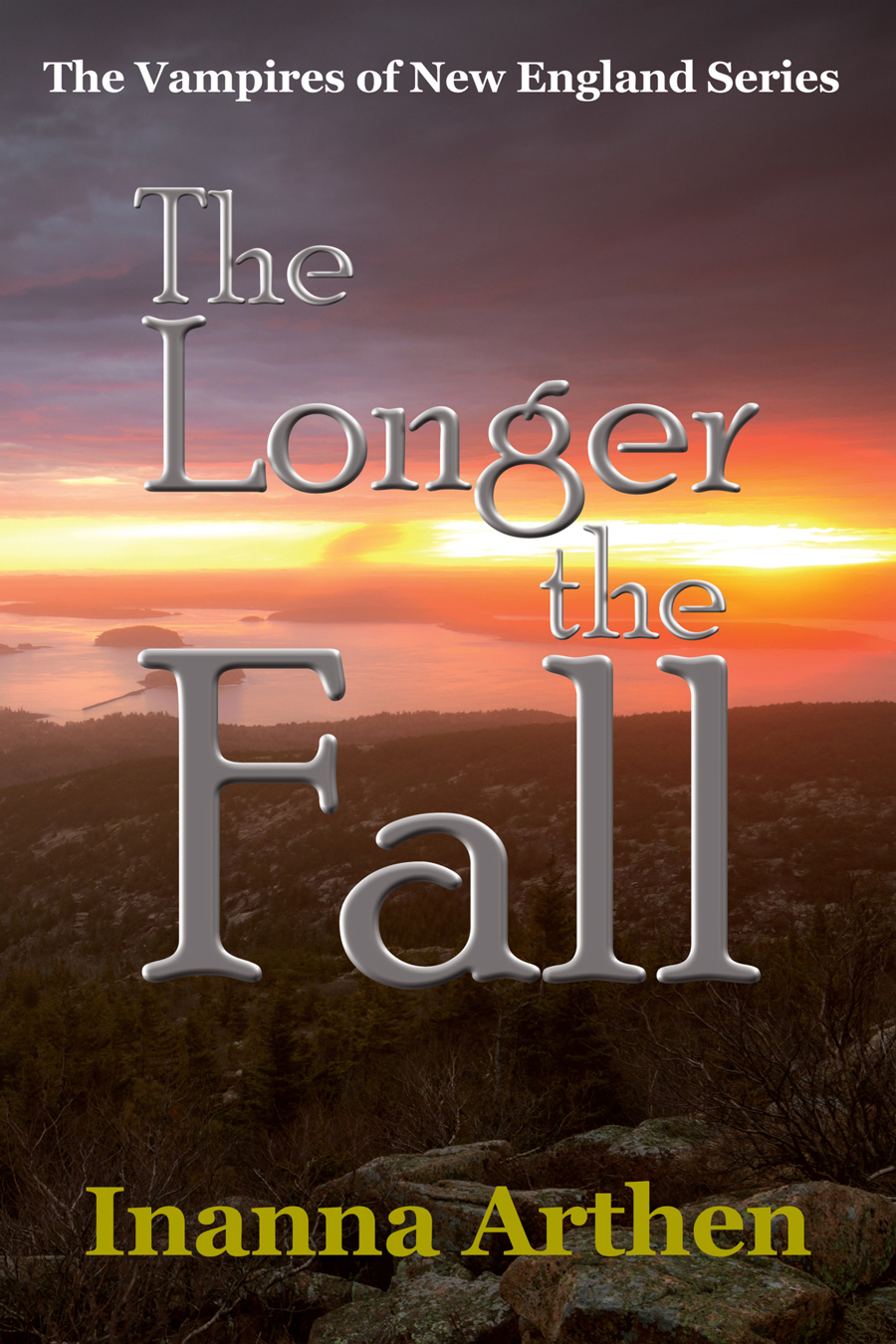 Book 2, The Longer the Fall, goes back to 1952 to tell the story of Jonathan's friend Diana Chilton. Born and raised as a magic-worker in the Order of the Silver Light, Diana goes to Maine in search of a man she thinks is immortal and discovers that he's a vampire—and a magician, who wants her to help him with an ambitious magical task.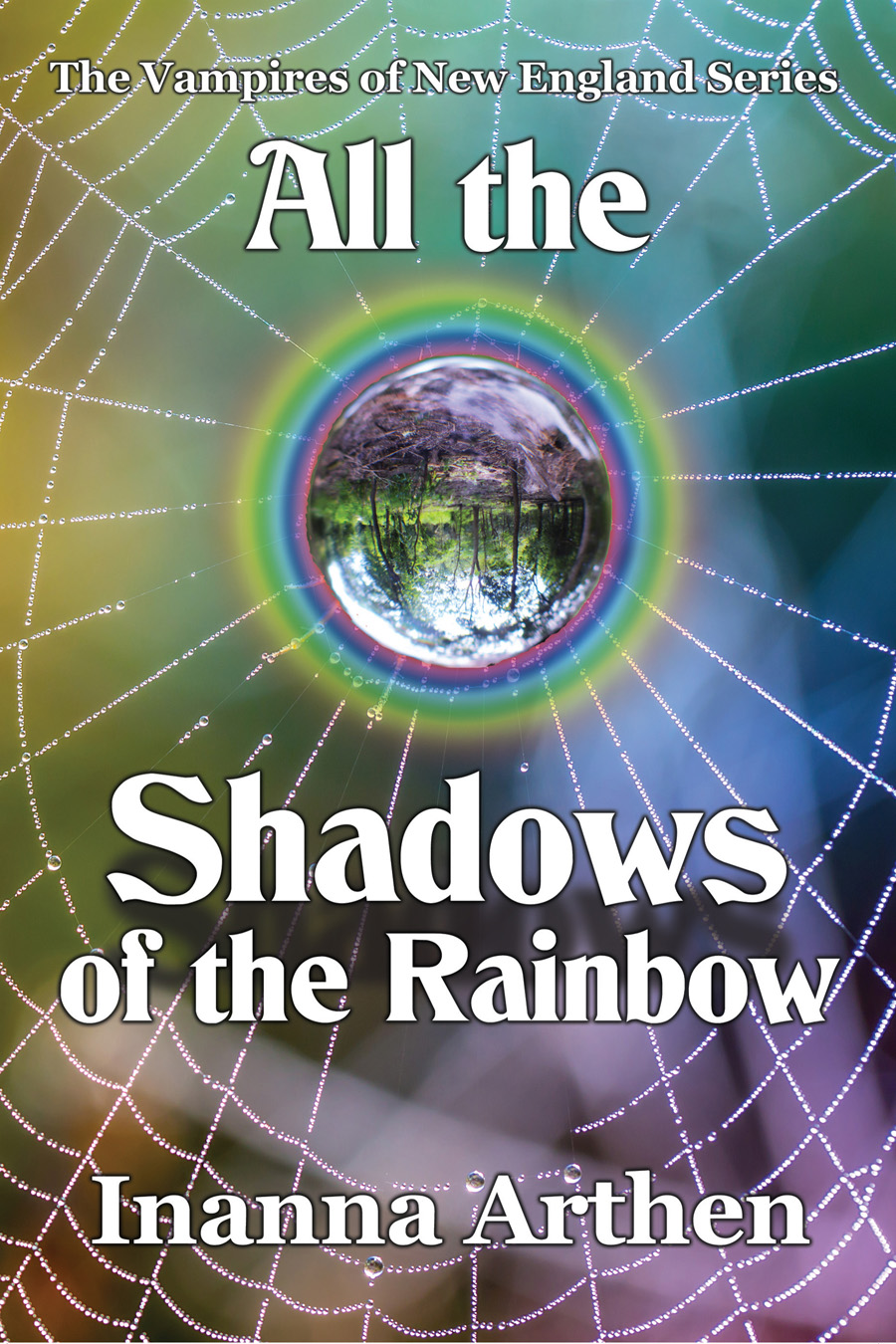 The third volume, All the Shadows of the Rainbow, starts in 1955 and follows Diana through the 1960s as she forms a coven that uses magic to catalyze social change. When the coven disbands, she tracks down Edward Tillinger, now using the name Troy Stevenson and living in a commune in Massachusetts. But her past will demand resolution.
MORE BUYING OPTIONS! Click the book cover images above to go to the publisher's detail page, where you can buy paperback, hardcover, or ebook editions directly from By Light Unseen Media or just about anywhere else. Use the IndieBound link to request your local indie bookstore to order your copy!
Click on the book titles in the left sidebar for in depth information about each book, including a synopsis, photo galleries and stories about how I researched and wrote each one.