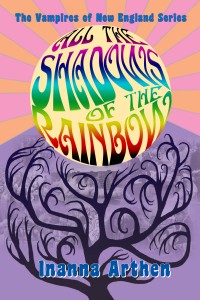 All the Shadows of the Rainbow, published Sept. 2013, is eligible for a 2014 Hugo Award.
If you're a member of last year's Worldcon (LoneStar3) or this year's (LonCon3) or the 2015 Sasquan in Spokane, you're entitled to nominate works and vote for the Hugos. You can do this here:
www [dot] thehugoawards [dot] org/
Nominating a work merely suggests it for the ballot; the ballot finalists, of course, are those which get the most nominations. There are two more weeks to put in your nominations; they close on March 31.
I would be very appreciative if you would nominate my book for a Hugo! I think it's the best of the series so far, and I spent three years researching it. Thanks!
No comments yet.
RSS feed for comments on this post.
Sorry, the comment form is closed at this time.